Changing the culture from throwaway to reuse
Plastic items from takeaway food and drink dominate the litter in the world's oceans. The founders of Aotearoa New Zealand startup Again Again were thinking about this when they decided to tackle single-use food packaging waste, starting with something close to Kiwis' hearts: coffee.
In Aotearoa we chuck out close to 300 million disposable coffee cups every year. While exact global figures vary, it is estimated by some (including Starbucks) to be 600 billion. 
How the system works
After downloading the mobile app (available on iOS and Android), people can start borrowing coffee cups and containers from participating cafes, restaurants, and breweries. Like library books, people can borrow the container for a certain amount of time, while being charged if they don't return it. This is to incentivise people to return containers so they stay in the system and continue to be reused. Containers can be returned at any participating cafe or restaurant.
Along with the mobile app, the Again Again system platform also consists of a vendor dashboard web application so participating vendors can manage their fleet of reusable containers.
NFC tags for secure wireless communication

During the Discovery phase, we looked into a number of different ways of enabling secure wireless connectivity and data exchange between devices. We went with NFC, which allows two devices to communicate wirelessly when they are placed right next to each other. It's an upgrade over clunky QR codes, as users only need to touch their smartphone to the NFC tag to exchange data rather than scanning a code.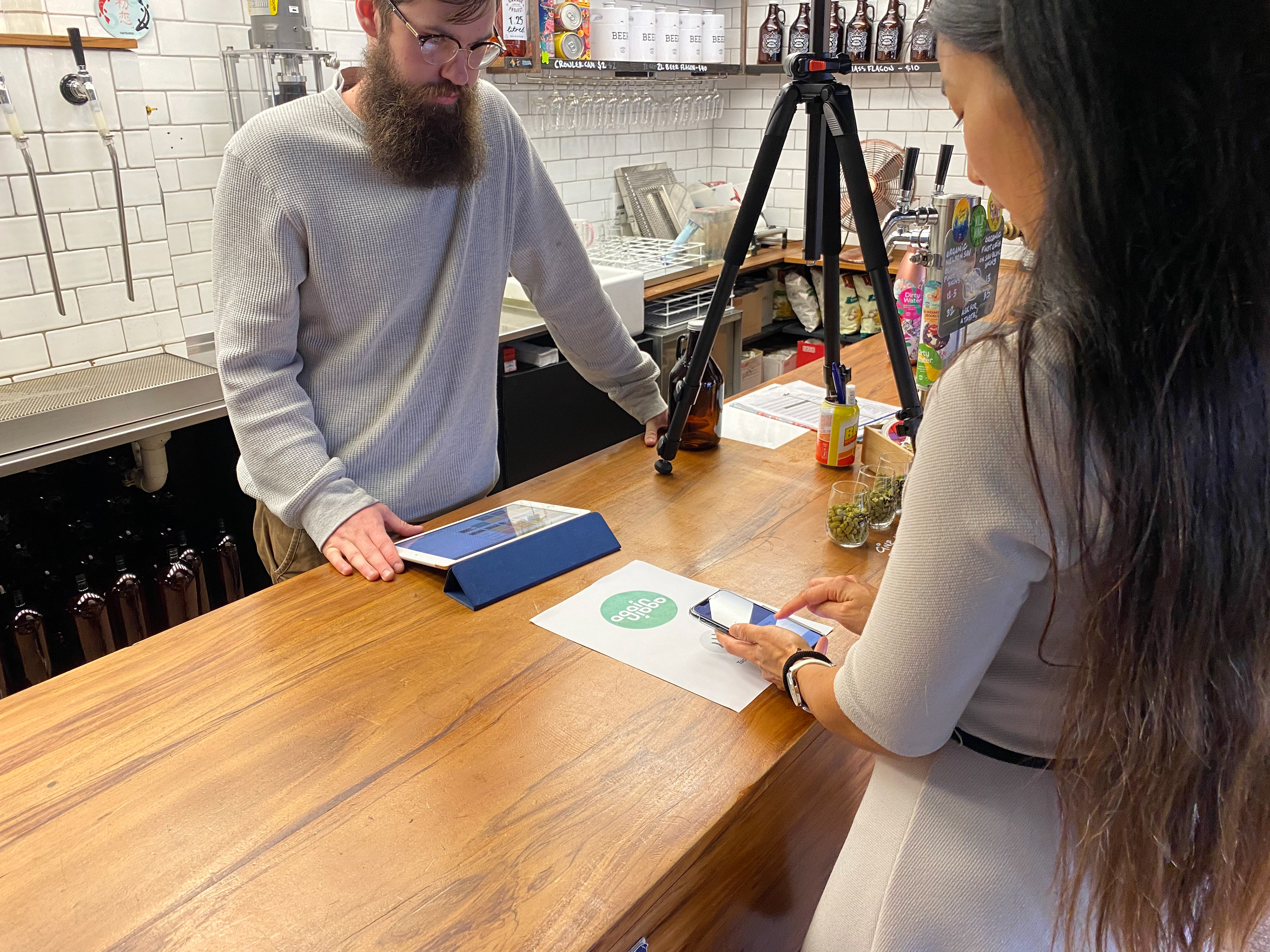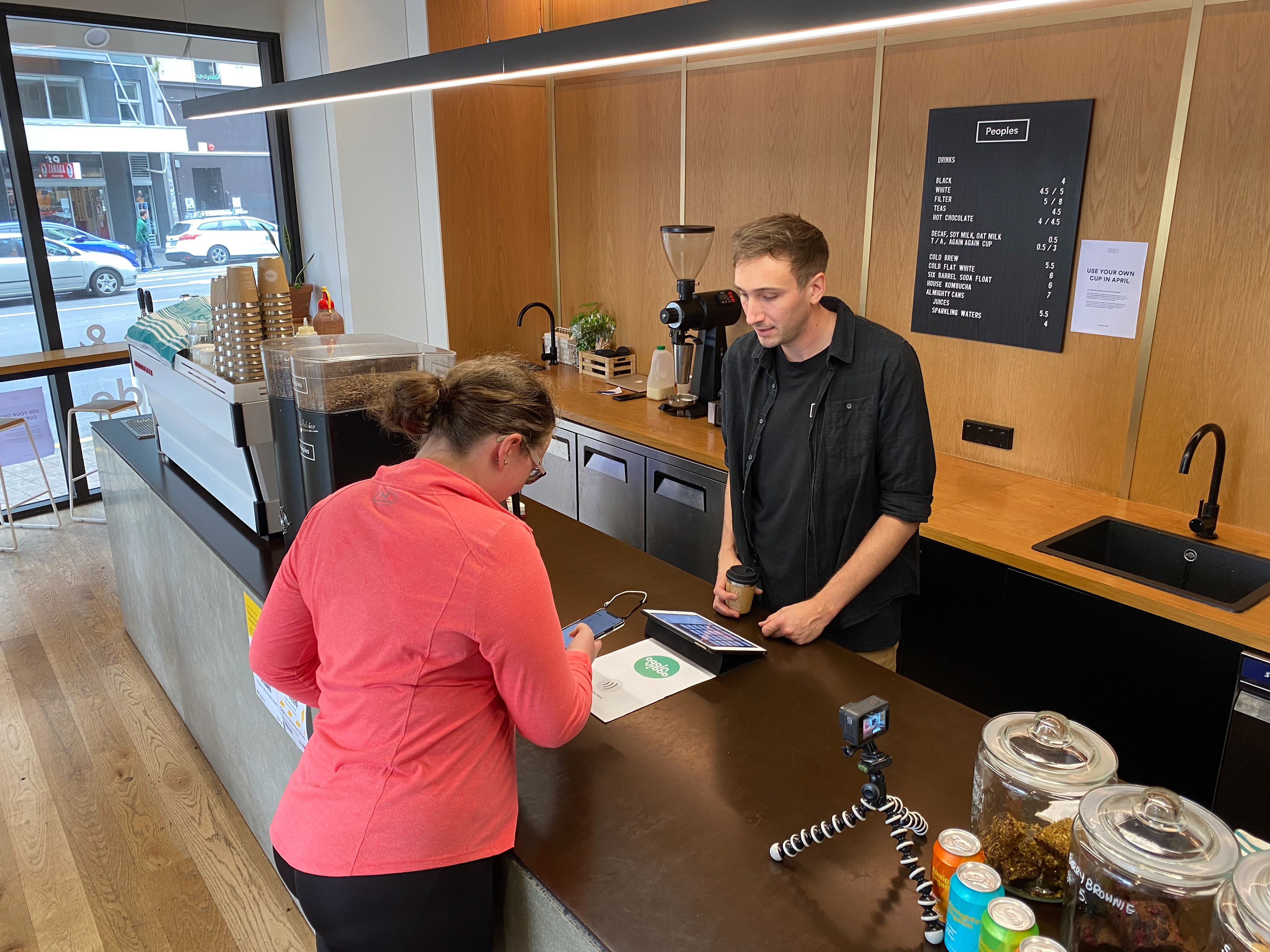 Service and usability testing
We made a prototype as part of Discovery, and we tested the prototype with real people, thinking about how a mobile app is used in context. We tested it at Mojo on the Terrace, Peoples Coffee, and Garage Project.