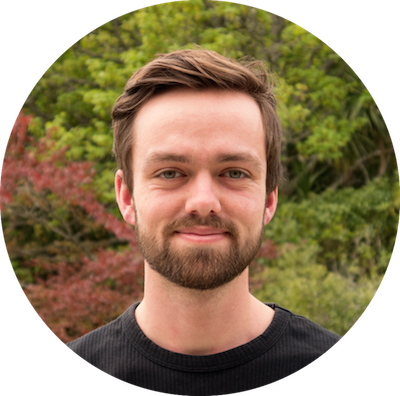 Kia ora, nice to meet you!
I'm a designer based in Wellington, New Zealand
with a passion for user experience design, creative coding, and typography.
I graduated from Massey University with a Bachelor of Design (Hons) in 2016. D
esign for me is a truly social endeavour. It isn't merely about solving problems; it's about understanding human behaviour and crafting functional and aesthetic experiences.
I'm currently working as a Service Designer at the New Zealand Police where I've helped to create OnDuty; a mission critical mobile app used by all 10,000 frontline officers. OnDuty delivers fast access to intelligence in the field, and increases the speed and accuracy of reporting.
I'm also tutoring creative coding at Massey University to help other young designers learn the fundamentals of expressive and artistic programming.
Experience
2017 to present
2016 to 2017
Junior Service Designer at New Zealand Police 
2015 to 2017
Teaching Assistant at Massey University
2015 to 2016


Web Designer at DesignGel
2014
Recognitions
Exhibitions
Kauhanga
, Emerging Pixels, Digital Art Live, Aotea Centre, 2016
Publications
Volunteer Experience
2017 to present